BEP Job Pricing Calculator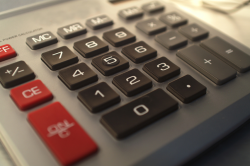 Imagine being able to price and quote projects accurately within minutes at a prospect's home. No more saying "I'll get back to you in a few days." Close the deal while you're there!
Most contracting companies fail because they price their jobs too low. WithBuilding Energy Pros' Job Pricing Calculator, your margins are protected. Your sales team can provide discounts to clients to close the deal but still ensure you make your profit margins. Simply enter your required margins into the Calculator and relax knowing that your sales team can't price a job too low.
The BEP Job Pricing Calculator is an essential tool to protect your business and help it grow at the same time!

Benefits & Key Features:
Ability to quote complete projects while at your prospect's home
Simple process to set individual markups to ensure you meet your profit margins
Ability to enter utility, government and other rebates directly into your pricing
Includes sales commission calculator
Shows project cash flow
Provides editable general overhead and sales expense percentages
Records all of your individual product and services pricing details
Takes advantage of mobile and signature devices for easy record keeping

Demonstration
More detailed instructional videos will be provided with the Calculator.

Hardware & Software Requirements
BEP Job Pricing Calculator requires a tablet or laptop computer running Microsoft Excel - no additional software is required.

Ordering Information
The BEP Job Pricing Calculator is included in our Turn-Key Business Package or available a la carte. Please call us at 1-800-309-6006 or email info@buildingenergypros.com for more information or to order. BEP Job Pricing Calculator is provided as a Microsoft Excel document which includes unlimited free upgrades for one year.