Ready-Made Business Plan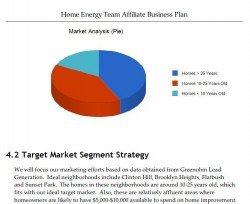 Starting your home improvement business is a critical process, and you need a business plan to raise capital and plan your business growth. Why spend time re-inventing the wheel?
These business plans are proven to work, and have been used to raise capital. You can tailor these pre-written business plans to fit your exact needs.
Business Plans
These ready-made business plans help manage your business and apply for outside financing. Pre-written for various scenarios. You can edit the plans directly in Business Plan Pro for your unique situation.
Includes a 30-minute consultation with one of our business development specialists.
Ordering Information
The Ready-Made Business Plan is included in our Turn-Key Business Package or available a la carte. Please call us at 1-800-309-6006 or email info@buildingenergypros.com or for additional information or to order.