BEP Confirmed Audits Program
Scheduled Audits. In Your Calendar.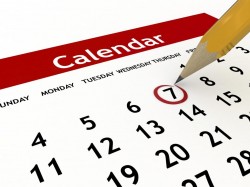 Why waste time and money chasing leads when you can get guaranteed audit jobs added directly into your calendar?
An energy audit is the first step to landing a home performance contract. It provides the best opportunity to speak with a client, identify problems in the home, and provide solutions. Our sales team pre-qualifies clients and schedules energy audits on your behalf.


Focus on what you do best – energy audits and home performance contracting.
Spend your time on money-making tasks rather than sales pitches.
No competing with other contractors.

Your Strategy. Our Sales Team.
We provide everything you need to launch or expand your campaign. Our team will work with you to develop a strategy and action plan to reach your business goals. Whether your market has many utility/government incentives or no incentives at all, we have the expertise to customize a sales strategy that will grow your business.

Benefits & Key Features:
Provides CONFIRMED audits – not leads, they're pre-sold jobs.
Audits scheduled directly into BEP Project Management Portal or your own tracking system
Reminds clients of their upcoming audits
Incorporates local, state or federal rebates or other programs into marketing messaging
Follows a simple and proven system to coordinate auditor schedules with client availability
Ability to continue customizing your marketing program to meet client demand
Short-term or long-term service. Pause or cancel anytime.

Hardware & Software Requirements
The BEP Confirmed Audits Program requires no hardware or software, but we strongly recommend using the BEP Project Management Portal for seamless integration of your scheduled audits, sales and project management. Our sales team will enter scheduled audits and client information directly into your Portal for continued tracking and management.

Ordering Information
The BEP Confirmed Audits Program is available as an A la Carte service. Discounted rates apply for Turn-Key Business Solution Customers. Please call us at 1-800-509-2872 or email info@buildingenergypros.com for more information or to order.