Moving Toward Net-Zero Energy Homes
Jun, 18 2013 01:06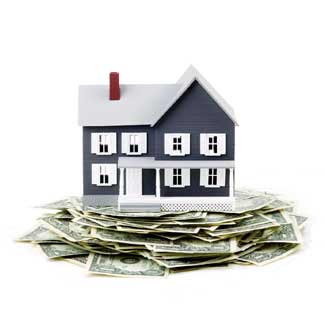 Home energy expenditures account for a large part of your home's expenses, but chances are that you really don't know how much energy your home actually consumes.
Knowledge is "Power"
The problem is that a lot of useful energy data isn't available, which makes it difficult to assess where you are spending – or wasting – energy.  For those interested in getting their homes to net-zero energy (homes that generate as much energy as they consume in a year), knowing where your energy goes is vital information. A home energy audit will show you exactly where your home is losing energy - and costing you money.
In 2011, the National Institute of Standards and Technology released a publication titled Achieve Net-Zero Energy Homes: A Framework for Future Guidelines.  This publication outlined strategies that homeowners and potential homeowners could use to overcome the gaps in available energy data to help them move towards net-zero energy homes.
Require Energy Costs in Home Appraisals
One easy strategy is to require that energy costs be incorporated into the appraisal value in all real estate transactions.  Appraisals use a valuation process that includes principal, interest, taxes and insurance (PITI), but adding energy to the mix (PITIE) would give prospective buyers a way to value the energy use of a home into the overall cost.
Use Energy Scoring System
Another recommendation is to use a scoring system for new and used homes so potential buyers can compare things like indoor air quality, durability and energy, depending on their own needs.  A scoring system like the HERS Index would be a standardized system so all homes could be fairly assessed.
Simple Energy-Saving Tips You Can Do Right Now
As the market starts to shift, the move towards net-zero energy homes will continue to grow.  But moving your home towards net-zero energy doesn't have to start with lots of energy data.  Here are a few simple things you can do today to get your home moving in the right direction.
Change Your Behavior.  This can be as simple as turning off the lights when you leave the room, or installing timers on lights so they aren't left on all night long.  Don't stand in front of an open refrigerator.  Use a toaster oven to cook one chicken breast instead of turning on the whole stove.
Install Ceiling Fans.  Ceiling fans are growing in popularity because they provide excellent ventilation, and will allow you to save money and energy by allowing your thermostat to be a couple of degrees higher while you stay comfortable.
Low-Flow Shower Heads.  This achieves both energy savings and water conservation. 
Purchase Energy Star Appliances.  If your appliances are over ten years old, consider buying new ones that are Energy Star approved.  The efficiency of the new appliances can lead to cost savings that make them worth replacing your old ones.