Building Energy Pros Introduces New Web Site And Puts More Interactive Tools at Consumers' Fingertips
Apr, 12 2013 09:04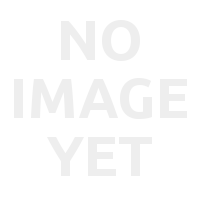 New web site educates and empowers homeowners, identifies energy efficiency and home performance upgrade measures, and match them with qualified contractors.
Frederick, MD, May 25, 2011—Building Energy Pros, LLC, a national alliance of energy auditors and building performance contractors, announces the launch of its enhanced consumer website, www.homeenergyteam.com, with a host of new tools and functionality to educate and empower homeowners, identify energy efficiency and home performance upgrade measures, and match them with qualified contractors who can help them identify and tap into federal and state rebates, for immediate returns on energy saving upgrades and retrofits.
"We've invested in these enhanced site features to provide our local affiliates and their customers with a single, user friendly, online portal for streamlining the whole process.  We identify energy saving opportunities, put energy saving rebates and incentives at consumers' fingertips, coach them on hiring the right contractors, and ensure that they achieve the highest possible return on investment for their projects," said Sean Zobaa, CEO of Building Energy Pros. 
"We want to help homeowners be certain that the energy efficiency experts they hire are independently certified, well trained, and passionately driven to listen to consumers' needs and concerns," Zobaa said, "We make sure they address those needs with a complete understanding of the interrelationships that exist among all of the complex systems in a house.
In this day and age, it's not good enough to choose a contractor based on years of experience in the field," he notes. "The field has changed.  You want to know that the contractor you hire has the knowledge to address issues in your home based on the fundamentals of building science, using an all systems approach. Science has evolved, but many contractors have not.  Choosing a Building Energy Pros affiliate will provide you with the assurance and expertise you expect and deserve, for a job well done."
About Building Energy Pros
Building Energy Pros, LLC is a Maryland based, national alliance of energy auditors and building efficiency improvement contractors, created to meet a growing demand for independently certified experts to make America's homes and commercial buildings more energy efficient.  Building Energy Pros educates consumers on the economical benefits of energy saving strategies and holistic building principles, and offers career development programs for energy auditors and home improvement contractor-entrepreneurs through its training affiliate, The Building Energy Pros Institute.  The Institute is a training affiliate for the Building Performance Institute (BPI), and a training provider for the Residential Energy Services Network (RESNET), the most widely recognized standards making organization for energy efficiency issues in the U.S. The Institute is also a preferred training provider for numerous private label training initiatives for national and international building trade organizations and leading building product manufacturers.
Contact Information
Rachelle Moran at 800-509-2872 or rachelle@buildingenergypros.com