Home Energy Audit in Louisville KY by Thomas Energy Solutions LLC
---
Address:

3006 Sprowl Road

Louisville, Kentucky

40299

Phone:

800-509-2872

Fax:

703-852-4379

Website:
Email:
Hours of Operation:

9am-5pm Eastern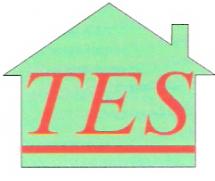 Certified Home Energy Auditors

Tom Sparks
Phone: 800-509-2872
Whole House Comfort Checkup
A Whole House Comfort Checkup Is A Thorough Evaluation Of All Your Home's Comfort Systems.

TES specially-trained Comfort and Indoor Air Quality Specialist will visit your home and - using advanced diagnostic instruments and testing procedures - will identify problems that affect your indoor living environment.
Initial Consultation 
Equipment Inspection 
Combustion Appliance Testing 
Insulation Inspection 
Infiltrometer™ Blower Door Test 
Air Leakage Evaluation 
Air Flow Diagnosis 
Electronic Air Flow Capture Hood Test 

We then provide you with a personalized plan to solve these problems, permanently.
During your Whole House Comfort Checkup, you will learn how to:
Achieve even, comfortable temperatures throughout your home 
Maintain healthy, comfortable humidity levels year-round 
Reduce dust, system noise and repair bills 
Save money on your utility bills (typically between 10% to 40%) 

Thomas Energy Solutions is a Certified Energy Auditor approved by Resnet and BPI. We are members of US Green Building Council of Kentucky, Kentucky Real Estate Board and AIA SUPPORTER.
Contact Your Local Energy Auditor

How a home energy audit can benefit you
Learn how a home energy audit can increase your comfort and save you money.

The Audit Process
See what's involved in a home energy audit. Understand the 6 steps in the audit process.