Your Neighbors Are Saving Up To $7,500 in Home Energy Upgrades.
You Can Too...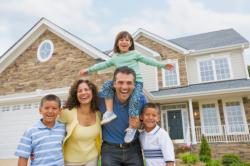 For a limited time, Maryland utilities are offering customers up to $7,500 in rebates for energy efficiency upgrades to their homes.
3 Ways To Save!
Quick Home Energy Check-Up (FREE)


Paid by your utility company. This is a basic energy assessment of your home, and may include free installation of energy-saving measures such as faucet aerators, CFL light bulbs, smart power strips and more. Includes basic recommendations for energy savings.

Comprehensive Energy Audit ($100 − SAVE $300)




This is a thorough examination of your home, top to bottom, using diagnostic equipment. Find out exactly where your home is losing energy - and what you can do about it! Our detailed audit report shows how much energy you can expect to save with each upgrade. The audit is normally $400. Your utility company pays $300 and you pay only $100.

Up to $7,500 in Rebates




Receive up to $7,500 in rebates from your utility company for upgrades including air sealing, insulation, duct sealing and new HVAC equipment. A comprehensive energy audit is required.
See If You Qualify!
Submit the form below. We'll check your program eligibility and contact you within 1 business day.